The car was towed to my house after sitting for about 3-4 years now.
I do basic diagnostics for a crank, no start condition. I found that the fuel pump was bad. No continuity, dead. SO.
I call Mazda. They want $530 for a factory unit. Or an Airtek f/p from Vatozone for $250-300. I call the owner up and ask him what he wants to do. The dealer pump! Ouch! So then I find that there are 3 Factory fuel pumps left in N. America. Now there are 2!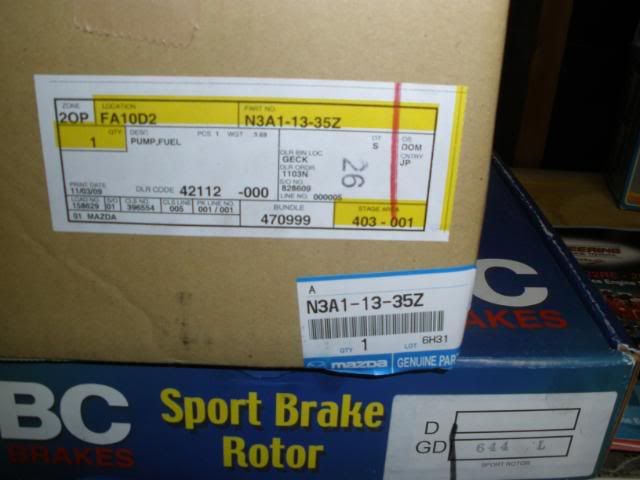 So I put the new fuel pump in. The car now runs....sorta! He knows it's the original motor, it leaks oil like a siv, and it has low compression. He is prepared to buy a USED Japanese motor. I was a little reluctant at first, and tried to talk him into a LS1 swap, or making a track only car with a built rotary. But his budget doesnt stretch that far...yet.
So this is where it stands as of now. Waiting for the motor to arrive at my doorstep.
Does anyone know if torque converter flexplate will bolt up to a motor that was a 5spd?